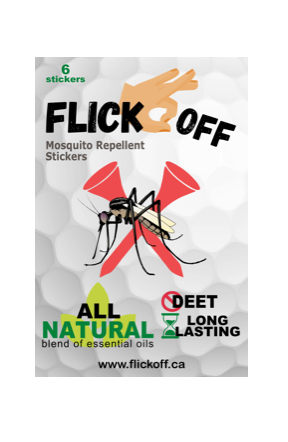 Flick Off Mosquito Repellent Stickers
No more smelling like bug spray! 
These lightweight and subtle Mosquito Repellent Stickers are perfect for any outdoor activity. 
PRODUCT INFO

6 stickers/package

Each sticker has a 3cm diameter, is made with a blend of essential oils, and is long lasting to make sure you win against those persistent pests.

If you don't manage to use them all this season, no need to fret - when sealed properly, they have a shelf life of 3 years.

Safe for all ages.
Add to wishlist