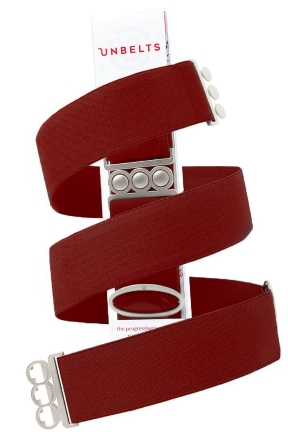 Threading your UNBELT through your belt loops is a little bittersweet. On one hand, you experience a kind of fit you never knew existed - finally! On the other hand, you realise you'll never again have buckle bulk under your t-shirts, that gap at the back of your jeans, or the laundry day fuss of unthreading it from your belt loops.
Wait. That's just sweet.
Stretchy, comfy and adjustable from 24" to 54" hips

Flat under tees - no more tiny mystery holes from bulky buckles

1/8"-thick all-metal buckle

Machine-washable in your belt loops

Beep-free in airport security
Guaranteed to last... and to become totally indispensable.
ONE SIZE FITS SIZE 2-24
Add to wishlist